Meet Kevin Ratliff: An "Army" for Change
Posted by Melissa Brokaw on Monday, July 16, 2018 at 9:49 AM
By Melissa Brokaw / July 16, 2018
Comment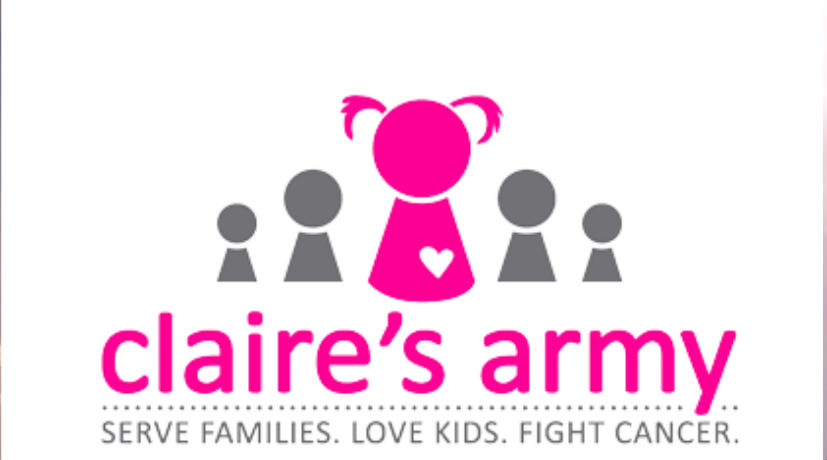 Kevin Ratliff believes that "we all have a rich story to tell." Yes, his story may move you to tears, but will also uplift you with the possibilities of turning a family tragedy into a blessing for many others.
In Kevin's case, he decided to lead an army.
Kevin's day job is as a realtor at Pridemore Properties. He's a good one -- winning the Vane Mingle Rookie of the Year Award from the Charlotte Regional Realtor Association in his first year. A first-year realtor has to be good at his or her craft to be considered for the award; but more than that, they have to demonstrate real service to the community. That is Kevin's story.
Their story goes like this: Kevin and his wife Emily were starting a family. Their church group helped them prepare for their little bundle of joy -- their baby Claire. But it turns out, the family would need far more support than they ever imagined.
At 18 months, Claire was diagnosed with Neuroblastoma. It was a stage 4 diagnosis, which is pretty advanced. Kevin rightly calls it, "every parent's worst nightmare." For 8 months, Kevin and Emily took Claire all over the country to fight the disease. For 8 months, friends, bosses, and family -- both Kevin and Emily are from Charlotte -- rallied around the couple like an army of caregivers. Bills, insurance, and meals were covered as the couple fought for the life of their little girl.
Sadly, Claire's fight ended on January 17, 2012.
"The worst day of my life... when I had to walk out of a room and leave my daughter behind," says Kevin, his emotions still audible in his voice. He says after Claire's passing, he and Emily had two choices: Either give up and let grief take over, or, "you get mad and say, 'I'll be damned.'"
"We had watched this beautiful little girl fight every single day," says Kevin, "and no matter the circumstances, make the absolute best of every situation we were in, no matter how bad she felt." How, he wondered, could he and Emily quit?
Through the struggles and tears, the couple looked around and counted their blessings. They had a wide network of lifelong friends, family, co-workers, and church groups from the town they grew up in.
"Charlotte is the biggest little city in America," Kevin says of the support he and Emily received. They also saw other families struggling with their children's illnesses, and realized many didn't have a network like theirs.
"We put ourselves in their shoes," says Kevin. "That prompted us to take action." They knew they had to help. With their beloved daughter's death, Claire's Army was born.
Kevin and Emily knew that hospital rooms could be, as Kevin calls them, "like a glorified jail cell." No parent wants to leave their sick child's side, so they often go without simple comforts of home -- toothbrushes, their own blankets, shampoo, or towels. Little things.
Claire's Army provides these things, called "Claire Packages."
The totes have 31 comfort items families need to feel at home in a hospital room -- from personal hygiene, to plates for serving food, dish soap for washing up, and even dryer sheets.
"Every family in Charlotte that is diagnosed with a pediatric cancer receives one of these Claire packages," says Kevin. The program started small, but is now in both major Charlotte hospital systems -- Carolinas Health System, and Novant.
Claire's Army has also partnered with local restaurants so that every family, no matter how large, receives a meal four nights a week during their child's stay. Social workers vet families with urgent needs like mortgage payments and bills, for parents who have to leave work during their child's treatment.
"That's where we really step up," says Kevin.
Claire's Army is a service Kevin and Emily take very seriously, but it is also something that helps them heal from a loss no parent wants to face. "It's our daughter's legacy," says Kevin. "It's a huge part of who we are."
It's also a chance to keep their daughter alive in their memories.
"This is how we spend time with Claire," says Kevin. Family time, helping families.
To learn more about Claire's Army, check out their website at ClairesArmy.org. You can also follow them on Facebook at facebook.com/ClairesArmy/ and Instagram @clairesarmy.