Huntersville's Focus on the Future
Posted by Melissa Brokaw on Wednesday, July 31, 2019 at 12:55 PM
By Melissa Brokaw / July 31, 2019
Comment
Huntersville has changed a lot since John Aneralla moved to town. When he first set down roots in Birkdale Village 22 years ago, the town was a sleepy little burg of 10,000 near Lake Norman, just up I-77 from Charlotte -- not too close to the big city, but not too far.
Now Huntersville is a bustling town of 63,000 residents, with about 2,000 more moving in each year. Annual growth is holding steady at about 3%, as people discover that it's a great place to live. Close to the lake, close to neighboring towns like Cornelius and Davidson, and close enough to Charlotte -- but not too close. It represents small town, neighborly life with big city amenities just down the road, and a great supply of homes for sale in the very in-demand, $350,000 - $400,000 range.
And once Aneralla and his wife settled in and with their young family, he, like most new dads, looked at life a little differently.
"You're worried about what type of life you're going to lead with them," Aneralla told Scott Pridemore and Mike Hege on the Charlotte Real Estate Talk podcast with Pridemore Properties.
A money management professional, he brought his financial expertise to a number of organizations he volunteered with, from Kiwanis to swimming to youth sports. He began his political career helping school board candidates get elected, and eventually decided to be a candidate himself. Once elected as mayor of Huntersville, he lent his knowledge to the town budget.
"Our first town board meeting, they were projecting deficits for handling our debt," Aneralla recalls. "I said, 'Why are we doing that? We have cash -- we can reduce our debt. We can refinance our debt.'" Changing the way the town looked at finances saved Huntersville in the range of $600 - $650,000 a year in interest payment on loans, Aneralla told Hege and Pridemore.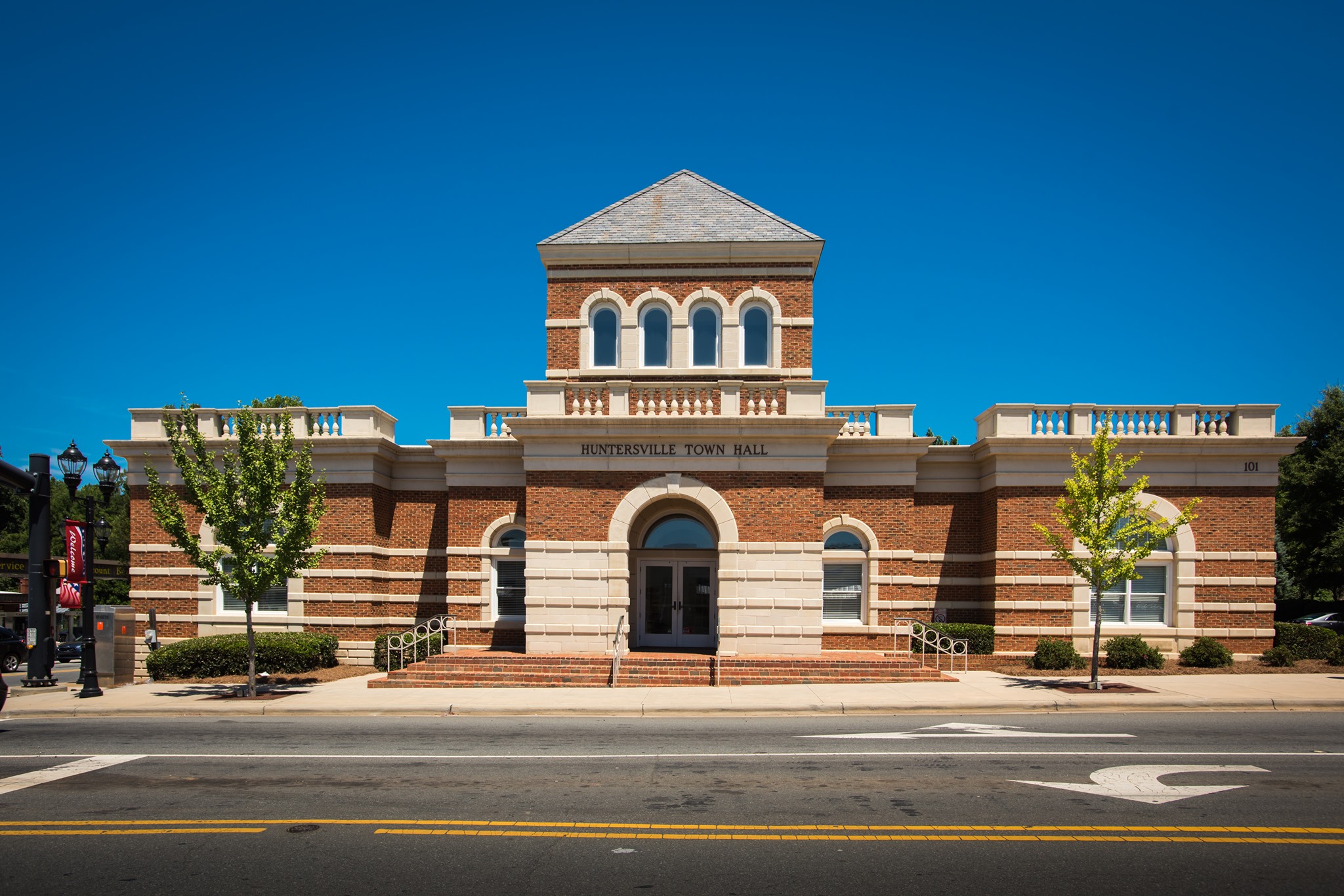 Another place the financial management made sense is in the Huntersville Family Fitness Center. The aquatic and fitness center, built in 2001, had to borrow up to $5.1 million from the town its first 10 years to stay in business. It also drew about $500,000 a year from the hotel/motel tax, says Aneralla. A new management company restructured the business and now the facility is making money for the first time in 18 years. Within the next 12 years, the center could even pay the town back its $5.1 million.
"We can now take that $500,000, and we can use it for roads and parks and greenways and sidewalks and all of those other amenities people are looking for," says Aneralla. A new recreation complex across the street from HFFA now offers an outdoor workout facility, along with soccer, baseball, and softball, too.
Aneralla still loves the small town life, as the town has grown around him. His children are grown and gone. His daughter, Amanda, works at Levine Cancer Institute. His son, Bennett, is an ensign in the U.S. Coast Guard stationed in Port Canaveral, Florida -- home of NASA and America's space program. Aneralla and wife Nancy still live in town.
He loves to see companies, especially international companies, relocate to Huntersville because of amenities like those found in their European homes. Aneralla points to a growing greenway system and ease of walking or biking in some parts of town, along with access to I-485 and the airport. Good schools, a redeveloping downtown, and new parks draw people in and make them want to stay.
The real advantage of a small town, says Aneralla, is that Huntersville can get ahead of growth before it happens. Roads, schools, parks, and other infrastructure are being built to meet future needs, instead of the town playing "catch-up" when growth demands infrastructure be built to accommodate it. The town is planning for growth east of State Road 115 (Old Statesville Road) because that is where life is moving.
There are, of course, other needs that come with growth -- more police officers, a paid fire department with additional stations, more parks and greenways connecting neighborhoods to destinations, and more walkable destinations in downtown that make people want to park their cars and stay all day. Aneralla is ready to take on the challenge for one more term -- just one, he says with a smile. But he feels the town is set up for the challenges because of good financial management.
"Changing the way they're doing financing is going to allow the town a lot more flexibility to do things in the future, that they wouldn't have had the ability unless they raised the taxes," he says. He references his final campaign: "We have a lot to run on, but we still have a lot to do."