How to Make Your Home Show Its Best
Posted by Susan Nicolai on Monday, February 18, 2019 at 10:00 AM
By Susan Nicolai / February 18, 2019
Comment
How to Make Your Home Show Its Best.
Appearances, especially first impressions, matter when it comes to attracting home buyers. It's probably not surprising that the majority of buyers are shopping for a home using a mobile device. Those 24 images that get posted to the Multiple Listing Service (MLS) are like your online dating profile; will they generate a spark? Or, will a viewer see something that makes them swipe away
Let's take a quick peek to show you the difference between an image that invites and one that misses an opportunity.
This or That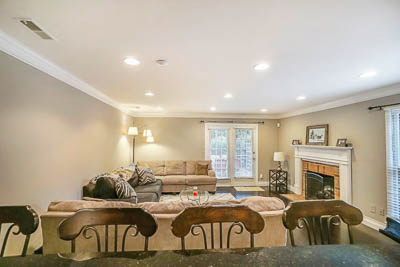 In this photo, the chair backs pose a barrier and it's hard to get a feel for the space. The eye is confused about where to go; it feels wonky and uncomfortable.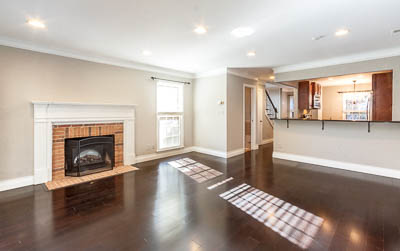 From this angle, with furniture removed, the room says, "C'mon in, slide across these beautiful hardwoods." You may even be tempted to walk the trail of natural light floating in the window.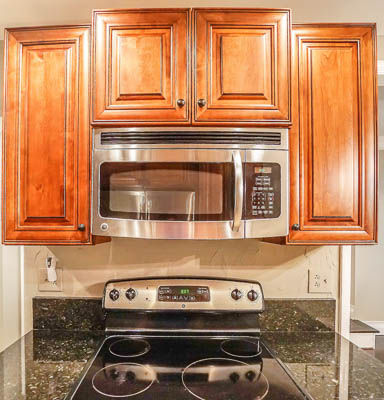 Here our chef is concerned about those bitty strips of counter space on either side of the stove... "How much fun to cook here? Not!"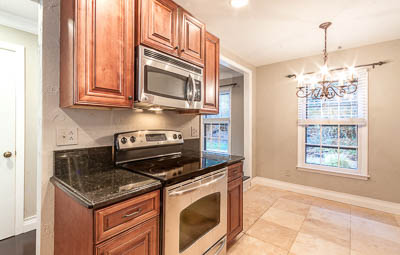 From this angle, our chef has room to move, and the eye flows. We can easily imagine a family member rounding the bend to snag a bite.
Having professional photos to showcase your home is a must, do we agree?
But there's still a role for you.
Getting those great shots is a cooperative effort, and takes preparation with a thoughtful eye. As real estate brokers we walk alongside buyers every day, and we become acutely aware of those little details that win buyers hearts or make them say "Eh…no." When we team up with a home owner to market their home, we encourage them to begin to see things through the lens of a buyer.
Let us share some thoughts.
You'll want to lean toward "spacious and clean" over "lived-in and cozy." That means a deeper than normal de-clutter. Clutter can be sneaky, because from a home-showing perspective it includes some of those useful items that you can't live without. Take that Ninja juicer sitting crouched and ready to energize you by performing its morning ritual of pulverizing that spinach and kale for your green smoothie. Sorry Ninja, you need to go incognito. Then there's the dog's water bowl and cozy pillow and Mr. Squeaky toy. Yep, it's up and away. You've got this.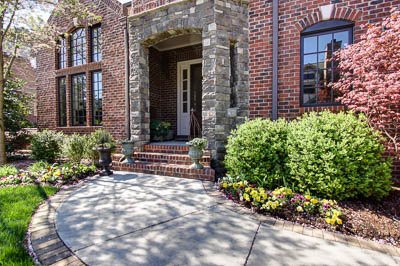 Top suggestions for photo day:
1. Maximize the Curb Appeal for your cover shot.
Have the lawn mowed, sidewalks and driveways edged and shrubs trimmed.
Hide away extra items including hoses, toys, dead plants, empty planters.
Leave the driveway open by parking cars away from the front of the home or inside the garage door with garage door shut.
Add a touch of welcoming color with green potted plants or flowers near the patio, deck, front door and other entrances.
2. Illuminate.
Lights can really add ambience and draw attention to features. Replace any burned out bulbs prior to your shoot. If you have ceiling fans, the light can be on but the blades not.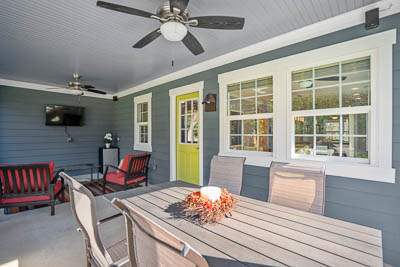 3. Clean and clear counters and surfaces.
Small appliances and packaged food should be tucked away, save for one bright bowl of fruit or colorful centerpiece.
Remove magnets, photos and notes from the fridge.
Got stainless? Give it a good shine. Use a little elbow grease on that cooktop if necessary.
4. Declutter.
Pick up the toys, that stack of mail, empty boxes, and pull those phone charger cables dangling from the wall
Remove the toiletries from the shower, and clear away toothbrushes, any beauty aids and that cute little rubber duck. Use tough love and discretion; it's probably okay to leave clean colorful towels nicely folded and hung.
If you come to the crossroads of "should I go or should I stay now" your broker can weigh in with the eye of experience.